Lake fishing has been very good this season and this August has been very good so far.
Þingvallavatn has been quite good and this August many nice chars has been cought! Dagbjartur and Perla were fishing there with their father and they got some nice chars. Here you can see pictures from their fishing trip.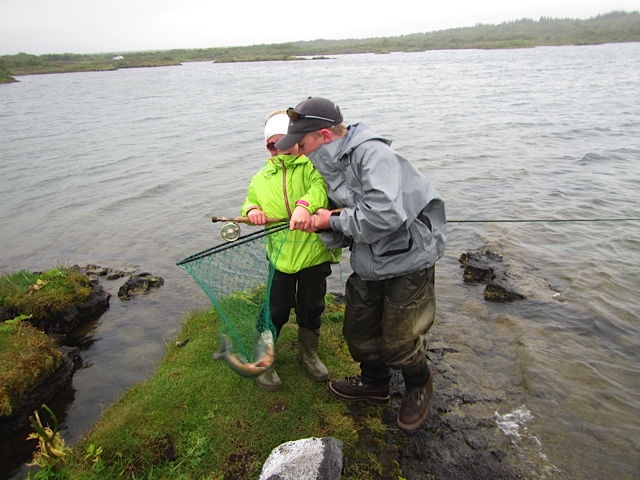 Here Dagbjartur has landed a nice char and his sister Perla is wathing carefully!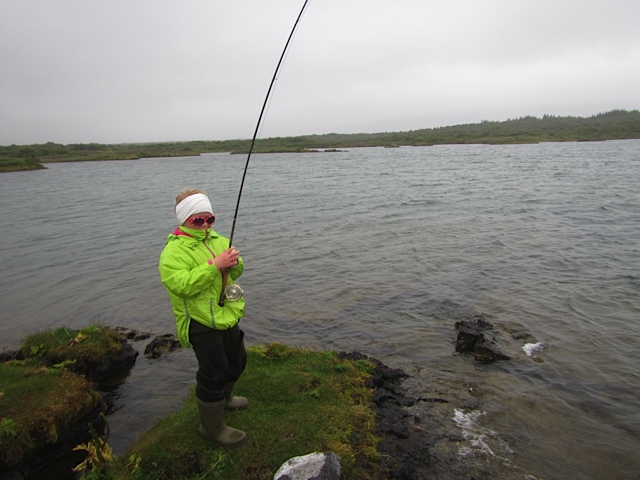 Here is Perla with a nice fish hooked!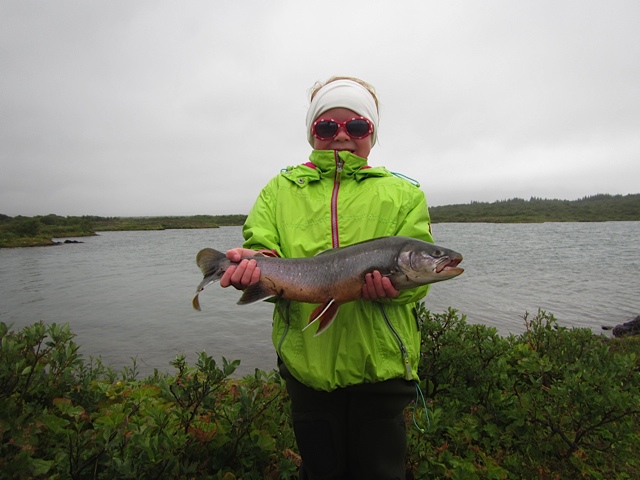 Here is Perla with a nice char!
Sigurður Marcus has been fishing a lot at Thingvellir this summer. He and his fishing pal did a very nice fishing there. Here below you can see what they caught. Total 14 chars that weighted 11 kilos. It was all cought on the 10th of August between 17.00-22.00 in the National Park area.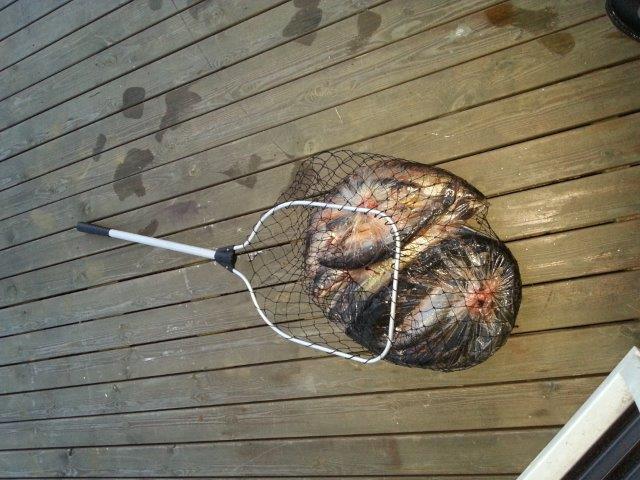 This is how 11 kilos of char looks like!
Here below is a picture of a typical char from lake Thingvellir.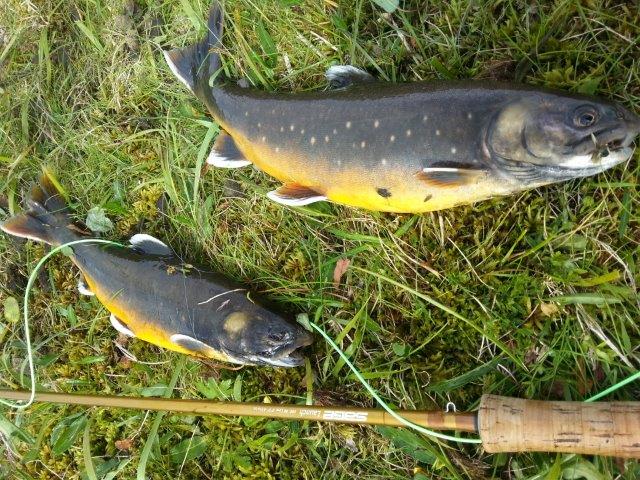 Those two were caught in July.
Below is a picture of Larus, with a nice char.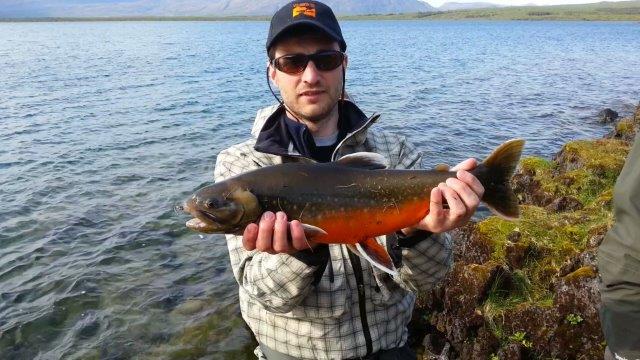 Lárus Lúðvíksson with a nice char from Lake Thingvellir.
In Meðalfellsvatn fishermen have been gettting one and one salmon. We heard of one that got 4 salmon there on the same day.
Elliðavatn has been good so far. Many fishermen have been fishing there this season, specially because of its closeness to Reykjavik area. Many brown trouts has been caught there and some salmons as well.
Sléttuhlíðarvatn is still giving a good catch. Here below is a nice picture from Benony who was there on the 13th of August.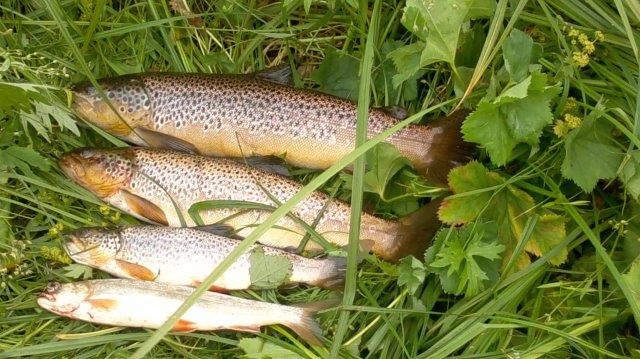 Please send us your pictures at veidikortid@veidikortid.is