Hans Bock is a Dutch fly fisherman, flytier, fishing journalist and always seeking new adventures with his flyrods that he has brought to many countries. He run a flyfishing school in Holland and he has made hundreds of fly fishing and tying videos that can be found on Vimeo and Youtube and on Hans website, HOFF (Hooked on flyfishing)
Hans decided to visit Iceland last summer and discover what the country has to offer. He visited lakes and rivers and his goal was to find affordable good fishing and the more remote, the better. He discovered many nice fishing spots and got many nice chars and trouts on his travel, many above 60cm! He enjoyed the Icelandic nature, ate fresh fish that he cought, berries and mushrooms and drank clean water from creeks in the highlands. He liked his visit that much that he is coming back again for upcoming spring and again for the summer season.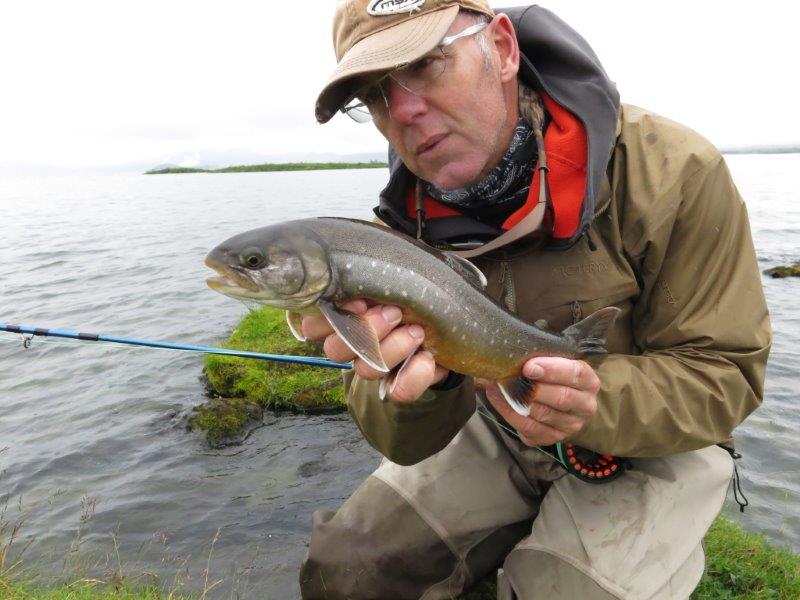 Here is Hans Bock with a small char in Lake Þingvellir. He got many much bigger chars as you may see in the video below.
Regarding to the lakes in the Veidikortid, he visited Lake Þingvellir and the Skagaheidi lakes and creeks that runs between the seven lakes in that area. He also visited other places like Arnarvatnsheidi and Melrakkasletta in the Northeast part of the country where he was fishing with Arctic Angling. One of his goals was to find quality fishing that was not to easy to access, at affordable price. He has already delivered much of his experience forward by writing articles in fishing magazines and recently an article from him about this trip was published by the Scale Magazine. Click link below to see the article. Click link to see the article.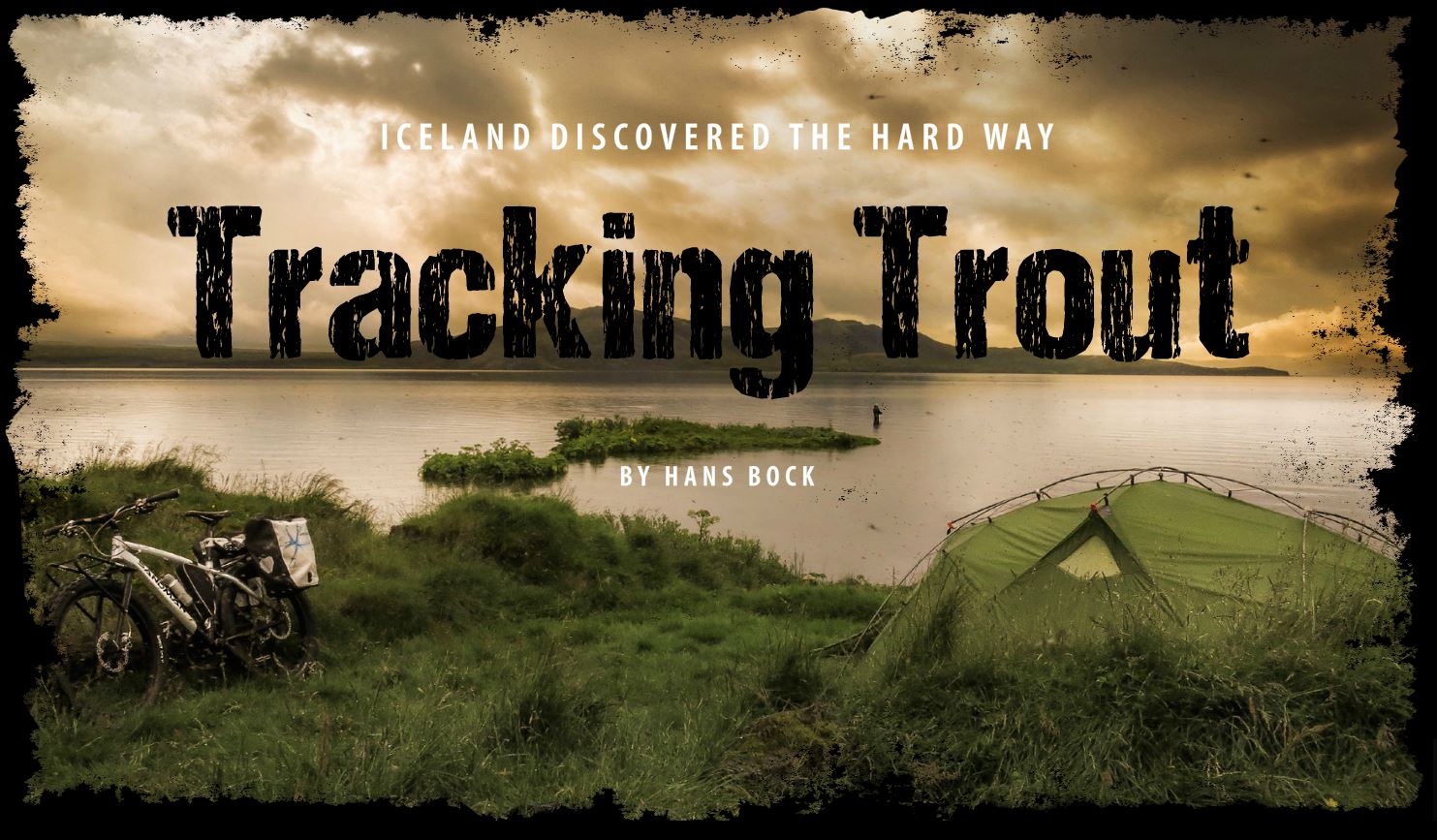 @Scale Magazine – click the photo above to read Hans Article in the Scale Magazin.
Here below you can watch a video Hans has put together about his fly fishing adventure here in Iceland last summer.
Trout fishing in Iceland by bike from Hans Bock on Vimeo.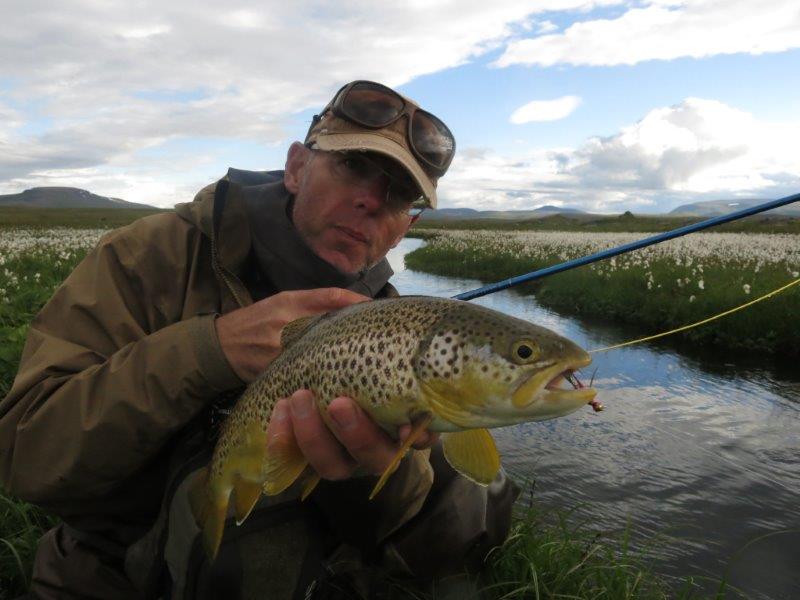 Hans with a nice brown trout he got at Skagaheidi that is in the Veidikortid.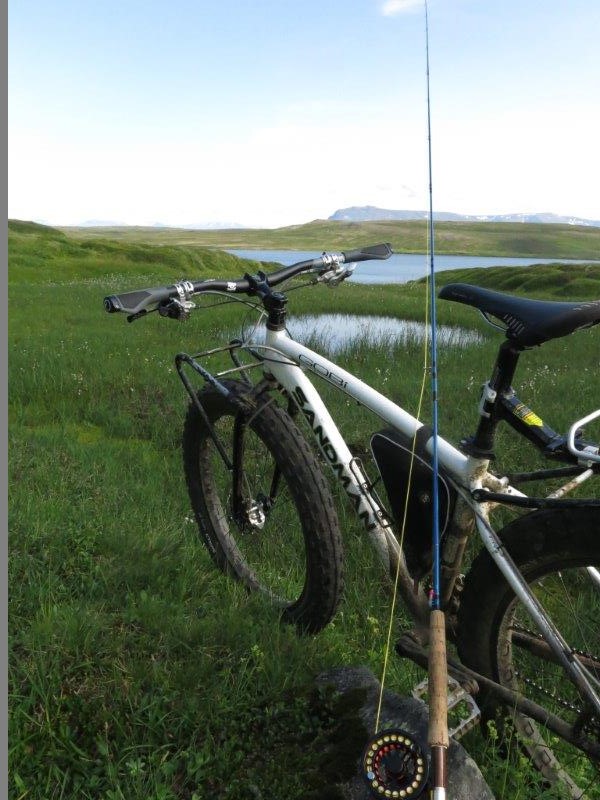 Hans travel companion in the Icelandic highlands for 6 weeks – Sandman fatbike.
Many thanks to Hans for giving us the opportunity to enjoy his video and information about his trip and we look forward to further information about upcoming visits to Iceland!
Tight lines!
Veiðikortið.