We are proud to present Veiðikortið 2021, the Fishing Card for 2021. It will be ready in just a few days.
In the Fishing Card 2021 there are two new lakes that will be added to amazing collection of great fishing lakes. That is Frostastadavatn in the Highlands and Laxarvatn in Dölum. Bot ideal fishing lakes. Lake Frostastadavatn is probably the best lake for the youngest fishermens since there is a lot of small char in the lake.
The Fishing card has been very popular Christmas gift since it has always been nice to invite those you care about availability to fish in dozen of lakes around Iceland for only ISK 8.900 for the whole fishing season!
We will inform you when the 2021 edition will be ready but you can already order it onine for delivery when the brochure will be ready, and we will send it to you free of charge.
Below you can see the cover of the Fishing Card 2021..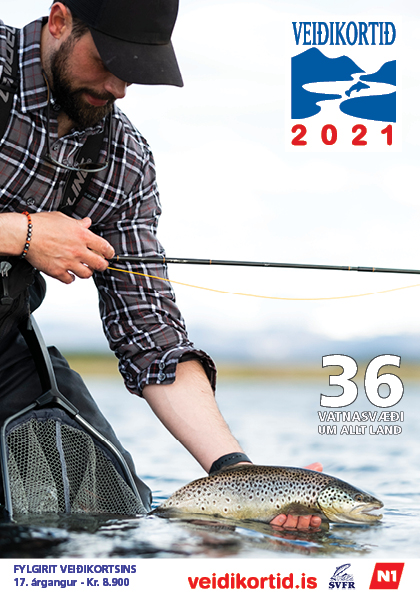 Best regards,
Veiðikortið