The rules at lake Þingvallavatn was changed for this season that started last Sunday. The period from 20th of April to 31st of May is only allowed to fly fish and every brown trout needs to be released back in the water. After that, from 1st of June worm and lures are allowed as well and no restriction for catch and release.
Lake Þingvallavatn (Thingvallavatn) is famous for its trophy brown trouts, but the trouts there mostly feed on other fishes like char, instead of only small insects and therefore it grows very fast. Every year many 10kg + are cought in the lake. The opening days has been fine even though it has been quite cold.
On Monday night, on the 21st of April fisherman Emil Gústafsson got this nice brown trout but it was 65cm long and very strong. It took the famous streamer, Black Ghost.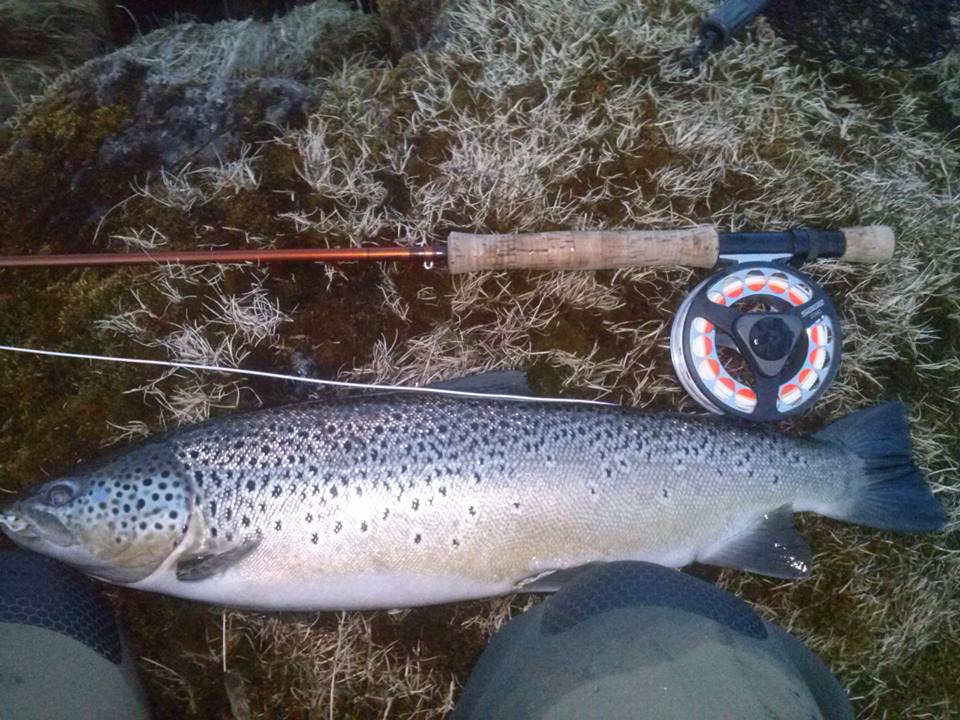 Nice brown trout that was measured 65cm long. It took Black Ghost.
Last night (22nd of April) fisherman Sigurður Hafsteinsson got this beautiful fish in the national park but it was 72cm long brown trout.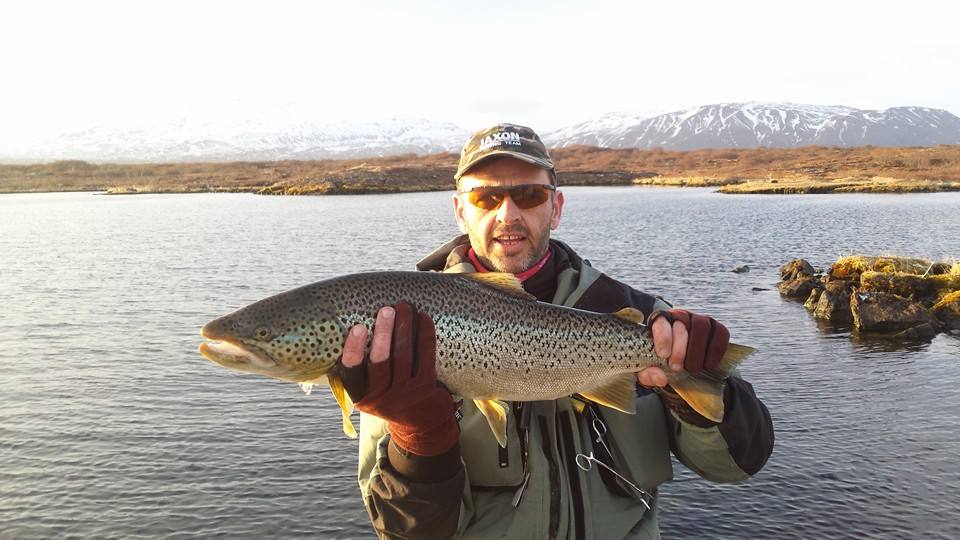 Sigurður Hafsteinsson with this nice fish he got yesterday! 72cm fiskur. (Black Ghost Sunburst #10)
Both of those brown trouts were released back in the water!
David and Goliat?
FIsherman Logi Már Kvaran had an adverture the other night when he hooked on a huge brown trout that just swam into the blue deep towing all the line and the underline without any hesitation until the 15 pound leader broke. We can imagine the sound in the fly reel when that happend. He will definately use heavier rod and leader next time!
Divers found a giant brown trout!
We also heard of a huge brown trout that some divers found in the lake. The fish was dead, probably of high age. That fish was 120cm! so we might estimate that it was 30-35 pounds. We wait for a video of the fish but the divers might puplish it sooner than later
Next days .
The weather forecast is very good for upcoming days, so there will definately be some more news from the lake next days.
Tight lines!
Veiðikortið